An Overview of Tafraout bouldering
The granite landscape around the town of Tafraout has long been a popular destination with boulderers, though no real record exists of most of the problems. In many cases the course-grained granite is rather crumbly, and climbers are often put off before they've discovered just how fun the bouldering here can be. In recent years, a number of easy circuits have been painted around the village of Aguerd Oudad, which provide some excellent sport on rest days, half-days, or evenings. Some of the bouldering is easily walkable from Tafraout, but if you've got a car then all of it is within a few minutes of the road.
The following circuits are all recommended. You can download hi-res pdf topos from our Guidebook and Download Store for free!
Free Boulder Topo Downloads: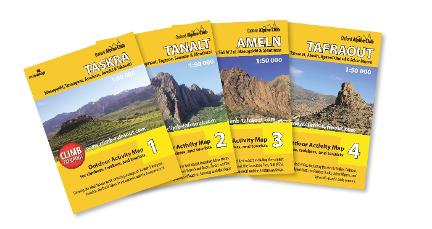 Check out our complete range of local area maps, including the 1:50000 Outdoor Activity Maps as well as free downloads.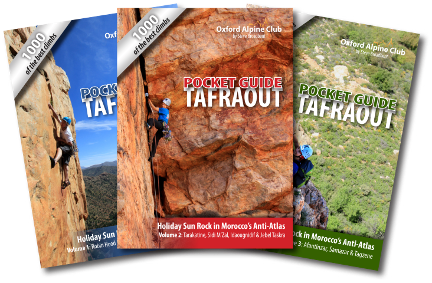 A full range of climbing guidebooks is available in our online shop, or you can read about what's available here.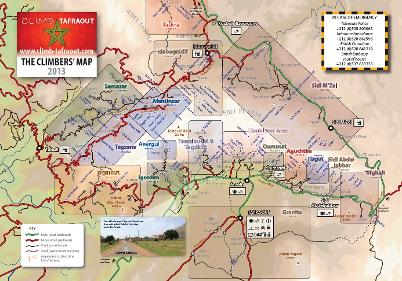 We've got a bunch of free downloads to help you get the most out of your trip to the Anti-Atlas, including maps, updates, and topos.