A variety of good guidebooks exist for Tafraout and the Anti-Atlas, and on this page we've collated some information to give you an idea of what's available. All of the guidebooks listed on this page are available for sale in our Guidebook and download Store.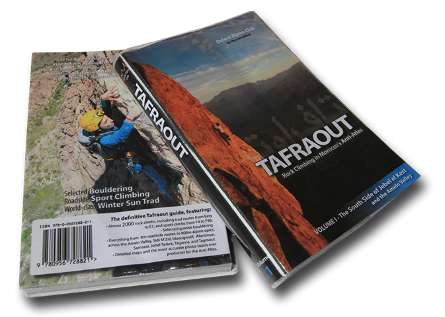 Tafraout Definitive Guides
Describing all 2000 routes across the entire range, this two-volume guidebook was the definitive guide to Anti-Atlas climbing when it was published in 2013.
Volume 1: The South Side of Jebel el Kest, including the Ameln Valley and Tafraout Granite.
Volume 2: The North Side of Jebel el Kest and Jebel Taskra.
Both volumes are now out of print, but a few copies of volume 2 are still available. (Note: as these books were originally sold as a pair, volume 2 does not contain the background information or introductory chapters).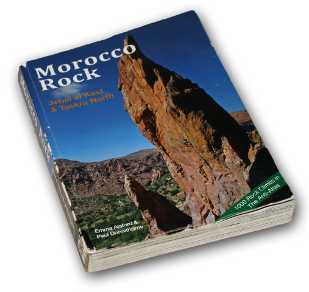 Morocco Rock
Published by Crack Addicts in 2012, this A5 guidebook describes 1000 routes on the north side of Jebel el Kest and Jebel Taskra.
Although it is now somewhat out of date, routes reported since 2012 are included in the 2015 Update, available from our guidebook and download store.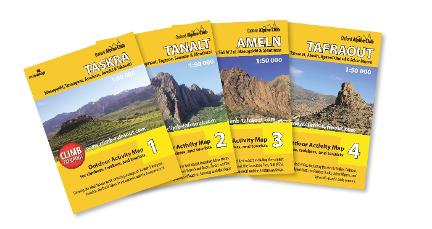 Check out our complete range of local area maps, including the 1:50000 Outdoor Activity Maps as well as free downloads.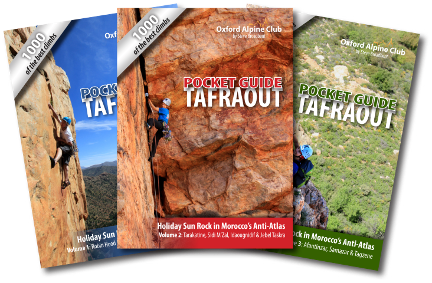 A full range of climbing guidebooks is available in our online shop, or you can read about what's available here.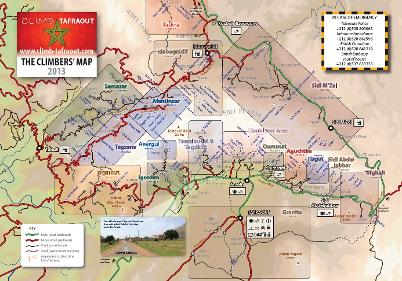 We've got a bunch of free downloads to help you get the most out of your trip to the Anti-Atlas, including maps, updates, and topos.