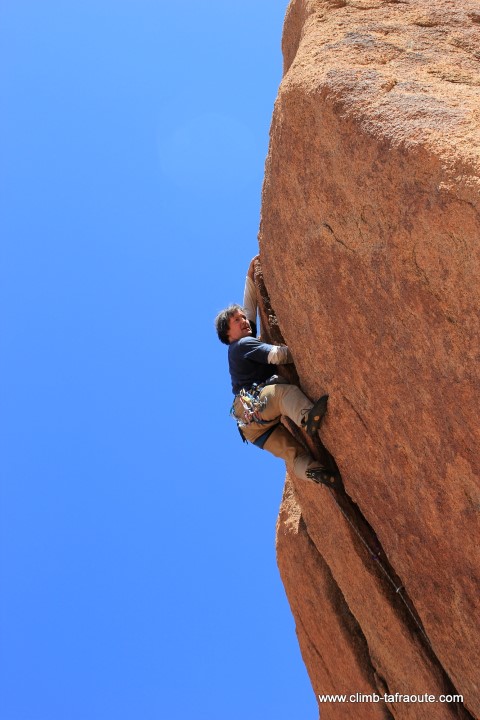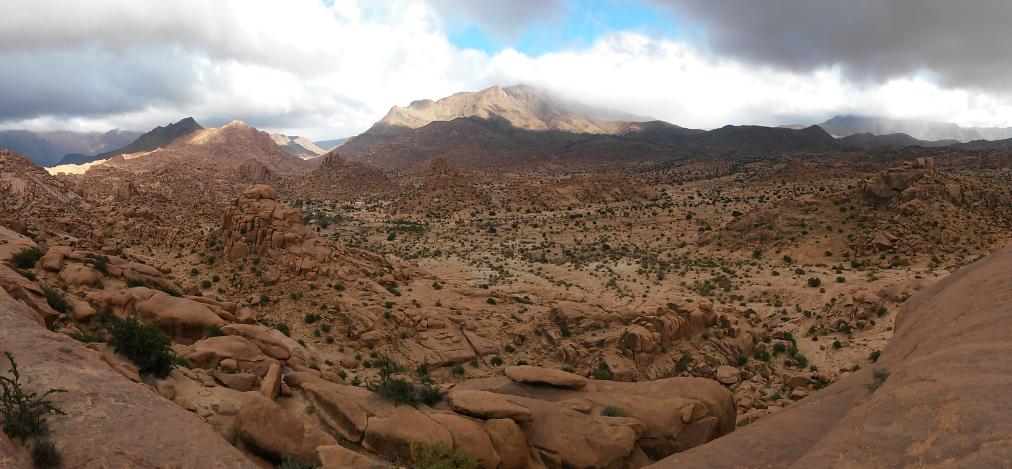 Tafraout itself sits in a region of remarkable pink granite to the south of the quartzite uplands of Jebel el Kest. This spectacular landscape of pink granite 'eggs' has seen sporadic visits by European climbers since the early 1960s, but despite all of their reports about climbing to rival Joshua Tree, Tafraoute granite never really took off. During the 1990s things picked up considerably, and climbers mostly from Spain bolted a large number of sport-climbs in the area. Many of these offer superb climbing, mostly in the upper grades.
The reputation for crumbly rock was not helped by the British adventure-trad teams, whose brief forays onto Tafraout granite revealed nothing to compare with the high quality quartzite across the valley. For the best part of 15 years, development of this area was therefore rather limited.
In reality, however, there is some good quality rock and excellent climbing - you just have to know where to look. Recent interest from British trad climbers has picked up, and as more reports of good-quality routes appear in the Tafraout new-route book, the granite comes more and more into favour. Recent visits by high-profile climbers have once again taken the area a step closer to the kind of development that it perhaps deserves, and you can certainly expect a lot more from these tors in the future.
The granite is undeniably very course-grained and abrasive, and can certainly be rather crumbly in some cases. That said, there is some limited but very fine sport climbing to be had on the roadside outcrops around Tafraout, as well as plenty of undocumented bouldering.
Tafraout Granite MiniGuide
Details of granite climbing can be found in the 2015 Tafraout Granite MiniGuide, which is available from our online shop as a digital download.
Although details of granite climbing have been poorly recorded over the years, this latest edition is the most comprehensive topo available, featuring 34 pages (A5) including sport climbing, trad climbing and bouldering on Tafraout's granite tors.
Update (2016) - a number of bouldering circuits have been added and are not yet included in the Granite Guide. These can be downloaded for free from the digital downloads section of our online store.
Granite Bouldering
A number of bouldering circuits have been painted on the boulders near Aguerd Oudad to the south of Tafraout. Free topos are available from our online shop, and more details can be found on our bouldering page.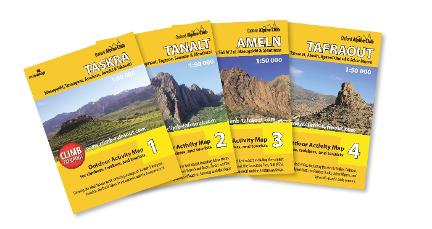 Check out our complete range of local area maps, including the 1:50000 Outdoor Activity Maps as well as free downloads.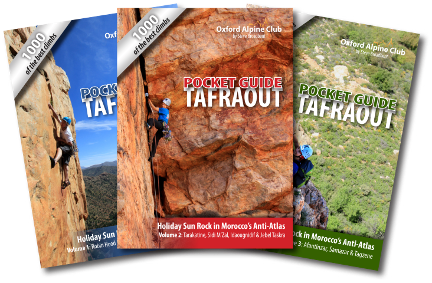 A full range of climbing guidebooks is available in our online shop, or you can read about what's available here.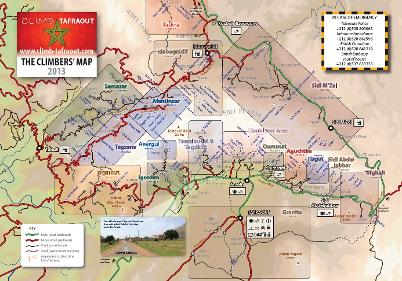 We've got a bunch of free downloads to help you get the most out of your trip to the Anti-Atlas, including maps, updates, and topos.