In the Souqs throughout Morocco, customers are expected to negotiate the price of non-food goods, and in some places even accommodation. Be prepared for this, and whatever your strategy, make sure the coins and notes in your wallet match what you?re saying to the vendor. It is not unreasonable to offer as low as half the asking price for most gift items in Souqs, and then expect to pay about three-quarters.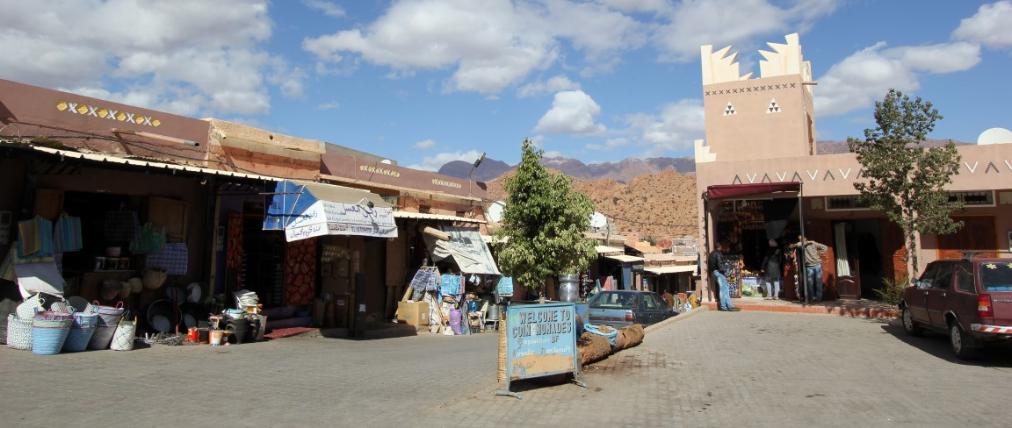 In Tafraout, you will almost certainly be accosted by carpet sellers, and the experience of buying a carpet is one not to be missed. The fine, hand-made carpets on offer in the various boutiques are indeed beautiful items, and of much higher quality than the cheap rugs on offer to tourists in cities like Marrakech. Originating from regions throughout Southern Morocco, these carpets come in a variety of sizes and styles, from the Cactus-silk woven nomadic carpets to the luxurious, warm, Camel-wool carpets of the Atlas Mountains. Carpets are, of course, expensive items so care is needed when being talked into a visit to the carpet shop. Small rugs start at about £30, with larger ones costing several hundreds. The carpet-sellers here are not as pushy as those in many parts of the World, but will be keen for you to leave with the carpet that suits you and your budget. They have a good understanding of the way the tourist trade works, are proud of their heritage, and most importantly part of a relatively close-knit community who will not tolerate exploitation of tourists. The vendors are, therefore, unlikely to tell you lies in an attempt to sell their goods, and when they tell you that you can get away with being slightly over your airline weight limit because you are helping the Moroccan economy, they can generally be believed!
At the end of the day, a visit to the carpet shop is an essential part of any trip to Tafraoute. The characters here are at the very heart of the local community, and their hospitality is typically impeccable. So, sit back, enjoy a glass of mint tea, and let them tell you all about the processes of carpet-weaving... You won't regret it.
One of the major sellers in Tafraout is Maison Troc, who can be strongly recommended. They understand that climbers are on a tight budget and don't have much space in their luggage, and may even get into a discussion with you about the ethics of bolting vs traditional protection... They speak good English, French, German, along with a handful of other languages, and will accept payment in just about any form imaginable. The mint tea is excellent, and the carpets are even better.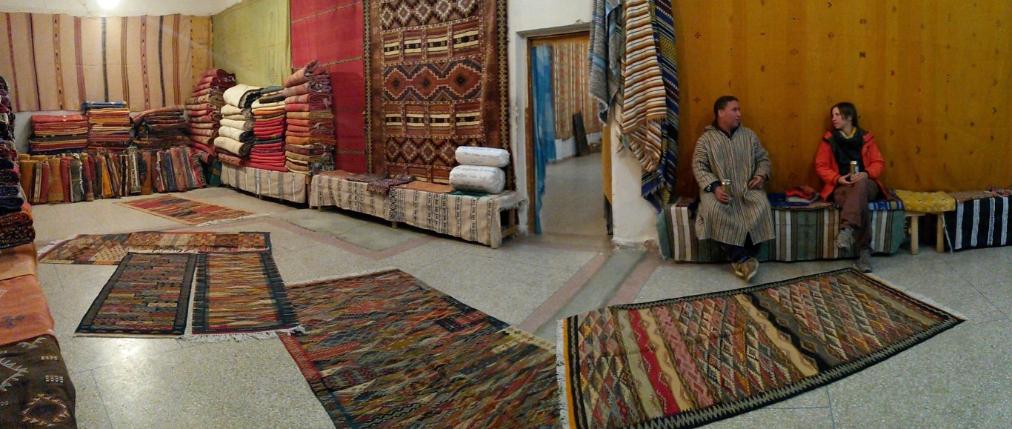 Other top bargains not to be missed in Tafraout are the Tagines (clay cooking pots) which can be picked up for a few pounds, spices from the Souq, and local hand-made baskets. For fantastic gifts, check out the wide variety of Argan products available - cosmetics produced from Tafraout's local Argan harvest are highly desirable, and you'll get them here for much less than elsewhere in Morocco or overseas.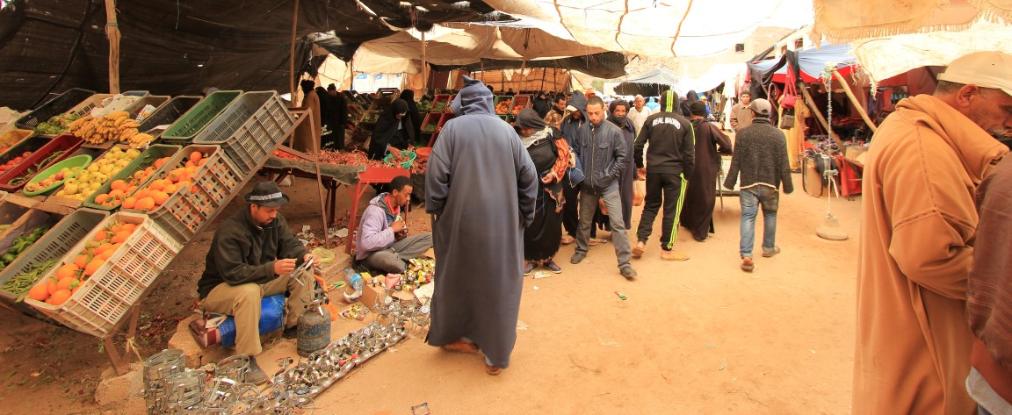 We've got a range of exclusive discounts on Tafraout hotels, including Les Amandiers, Les Amis, Hotel Argana, and the Auberge L'Escalade.