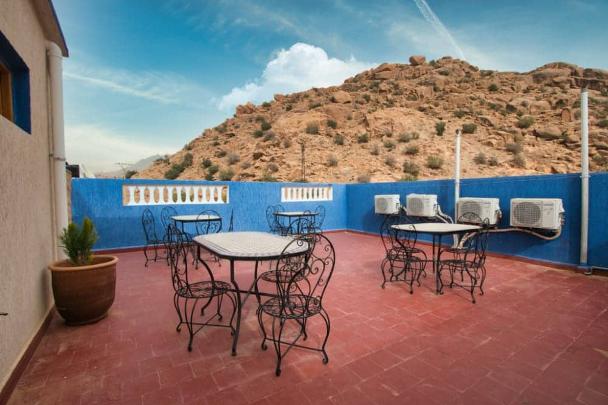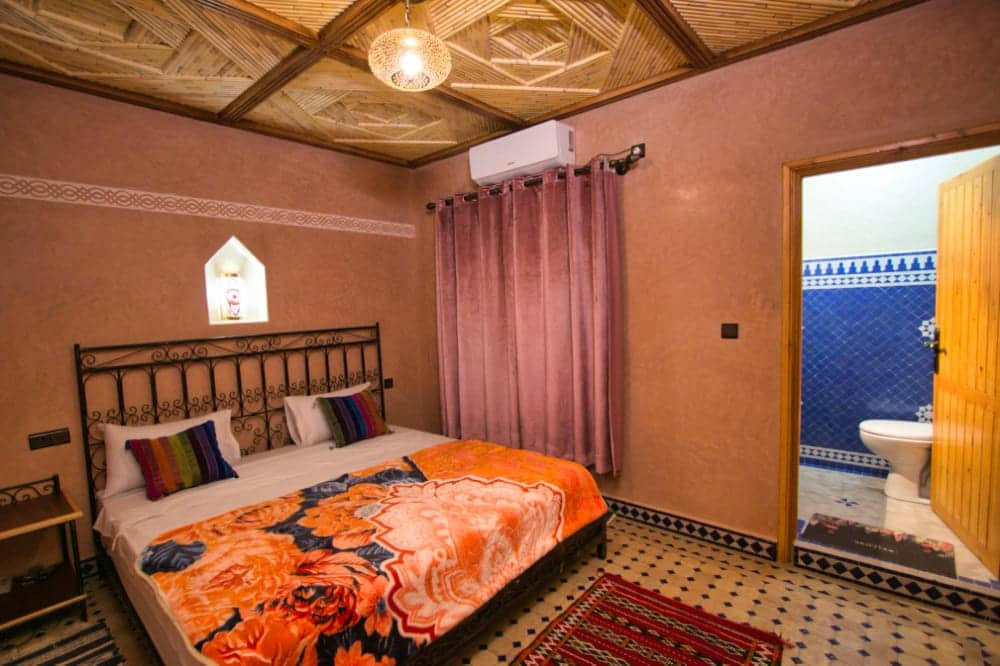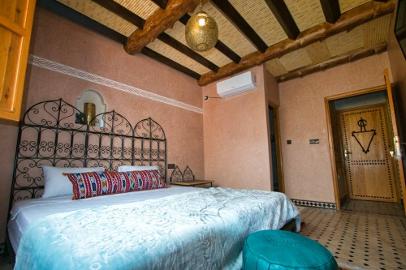 A well presented, authentic Moroccan riad on the edge of Tafraout, Riad Nour is a top pick for climbers looking for mid-budget accommodation that sits somewhere between Hotel Les Amis and Hotel Les Amandiers in terms of comfort.
A variety of en-suite rooms are available, from doubles and twins to larger group and family rooms.

HERE'S WHAT WE LOVE ABOUT RIAD NOUR:
Very climber friendly!
Authentic Moroccan riad
Good breakfasts
Hot showers
Rooftop terrace
Air con
Fridge and freezer for guest use
Excellent location
About this hotel
For enquires, please contact riadnour42@gmail.com or Tel: +212 660 954 269
Standard rate for a double room: 460dH
Discounted price when booked through Climb-Tafraout.com:
Double / Twin Room : 320dH
Family Room : 480dH
Group room for 6 people : 600dH
Facilities:
Heating and air-conditioning
Hot showers
Shared breakfast / sitting room on ground floor
Rooftop terrace
Fridge and freezer for guest use
Online Booking
Having been exploring the Anti-Atlas for more than ten years now, we've built up many friendships in Tafraout and the surrounding area.
We're keen to support the local economy through promoting tourism in the area, and as a result several hotels have been willing to offer reduced rates for climbers booking their accommodation through www.climb-tafraout.com
You can requestrooms directly with the hotel simply by completing the form opposite.
All of the hotels featured on this website have been personally checkout out and found to offer the kind of service, cleanliness, and security that we would be happy to recommend to our clients.
Please note that bookings made through this website will go directly to the relevant hotel, and are not handled directly by www.climb-tafraout.com. Whilst we are happy to assist if required, any follow-up communication regarding your booking is best made directly with the hotel.