Amazingly, Tafraout provides a very child-friendly climbing destination, and whether you little ones are babies, toddlers, or young climbers themselves, there's plenty of reasons why you should consider a family holiday to the Anti-Atlas. On this page we've gathered together some of our top tips for taking the little ones to Tafraout!
1. Why Tafraout?
There's loads of child-friendly climbing here, whether you're looking for stuff the kids can climb, or just safe places at the bottom of the crag where they can entertain themselves whilst you do the climbing.

It's a great cultural experience. The Berber culture is very different from our own, but incredibly welcoming. The people love children, and the children love learning about new things and new places.
If your kids are entertained by exploring the natural world, then there's plenty of it to explore. They've probably read about deserts and mountains, but having the chance to explore them for real is a superb experience.
The car, the hotel, a warm bath, and a comfortable bed are never far away. There are plenty of venues just minutes from the road, where you can all climb and have fun without the hassle of a walk-in.
There's a swimming pool! Enough said (though it can be cold in winter).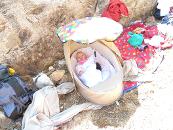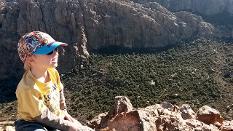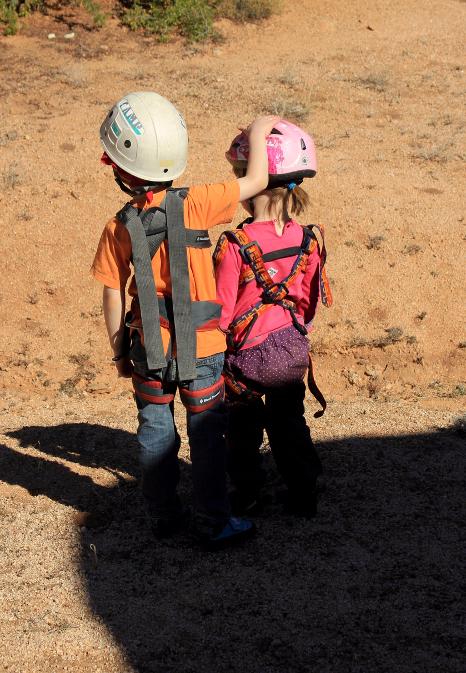 2. The Climbing
OK, so you're not going to be able to get out on the big routes unless you've got dedicated babysitting, but there are plenty of crags that'll keep you entertained. A few worth considering are: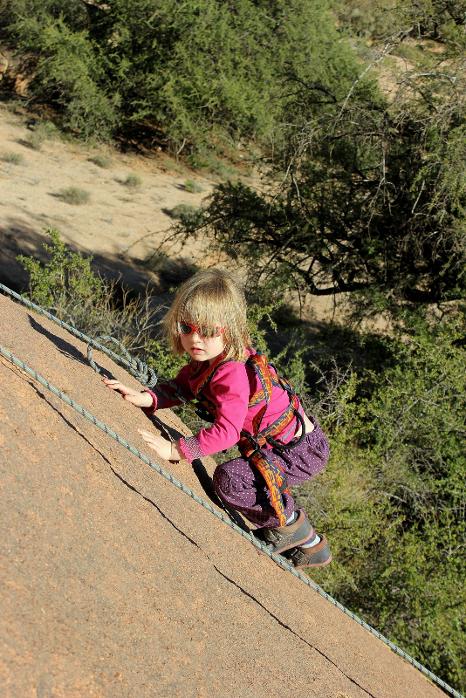 Single pitch crags for parents to climb whilst supervising, or for older children to have a go at climbing...
Anammer Crags

Tizi Gzaouine

Akaltine Edge

Maid Marion Rocks

Palm Tree Gorge

Douwalus Crags

Belvedere Buttress
Granite crags, which are also suitable for kids to climb...
Kindergarten Crags
Telegraph Pole Crag
Aguerd Slabs
Rainbow Tor
Eflodne
Aousift Slabs
Of course, there's also lots of very family-friendly bouldering circuits that the kids will love, either for climbing, playing, or picnicing.
Left: Granite slabs are perfect for the little ones, as there are no reach issues here! Lydia (aged 4) on Rainbow Girl in the Awmrkt Valley.