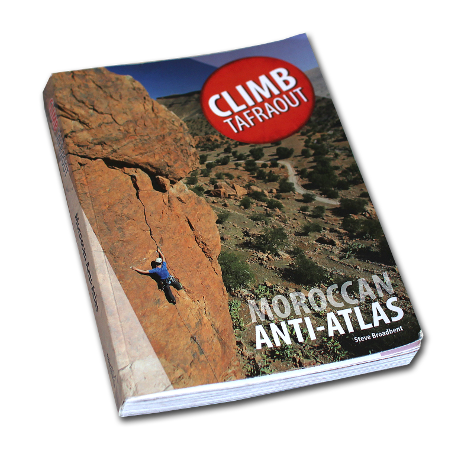 The New Climb Tafraout Guidebook
Our new Climb Tafraout guidebook is the first single-volume guide to the entire Anti-Atlas, providing a 'one-stop shop' for climbers visiting this incredible climbing paradise, whether they're first-time visitors or Anti-Atlas addicts. It's going to be packed full of the clearest and most accurate photo topos, along with detailed Geographics mapping at 1:50k, 1:25k and 1:12500 scales.
The guide is now available . Visit our store to order your copy now!
Check out the ISSUU preview below!
Coverage
The book covers all the current climbing areas in the Anti-Atlas, including:
Tafraout Granite
Anergui Basin
Ameln Valley
Tarakatine
Sidi M'Zal and the Eastern Escarpment
Jebel Taskra and the Tizi N'Takoucht Escarpment
Idaougnidif Area
Afantinzar
Samazar
Aouguenz Province
Tagzene
Tagmout
Although we thought it would be a difficult compromise when choosing exactly what include, it turned out to almost write itself - we've managed to cram in all of the best and most popular crags, with definitive coverage of every one, meaning that the only things omitted are obscure outcrops.
Super-efficient use of space and meticulous page design work have kept the size of the guide to a minimum, despite such comprehensive coverage.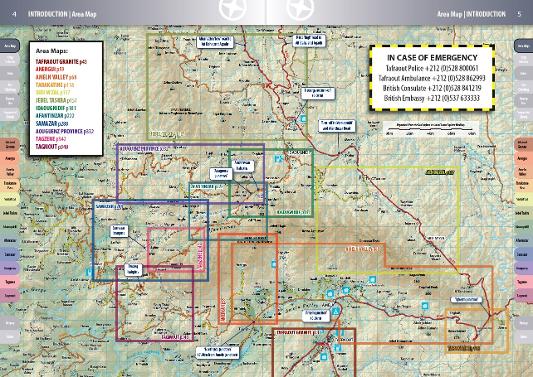 Mapping
One of the most noticeable steps forward with the Climb Tafraout Guide is full and detailed mapping - the guide includes sections of the new and very popular OAC 1:50000 MiniMap series, as well as custom 1:25000 and 1:125000 crag maps, which will make locating your chosen crag easier than ever!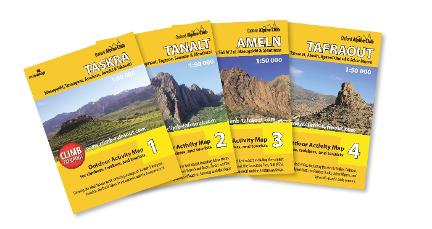 Check out our complete range of local area maps, including the 1:50000 Outdoor Activity Maps as well as free downloads.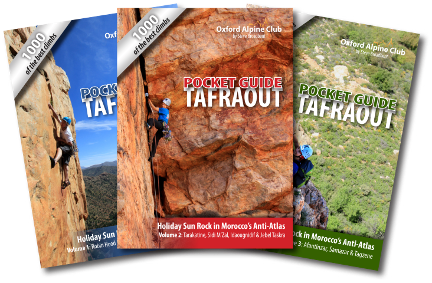 A full range of climbing guidebooks is available in our online shop, or you can read about what's available here.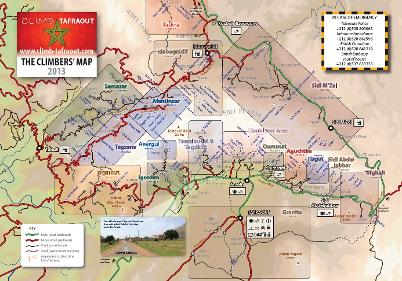 We've got a bunch of free downloads to help you get the most out of your trip to the Anti-Atlas, including maps, updates, and topos.